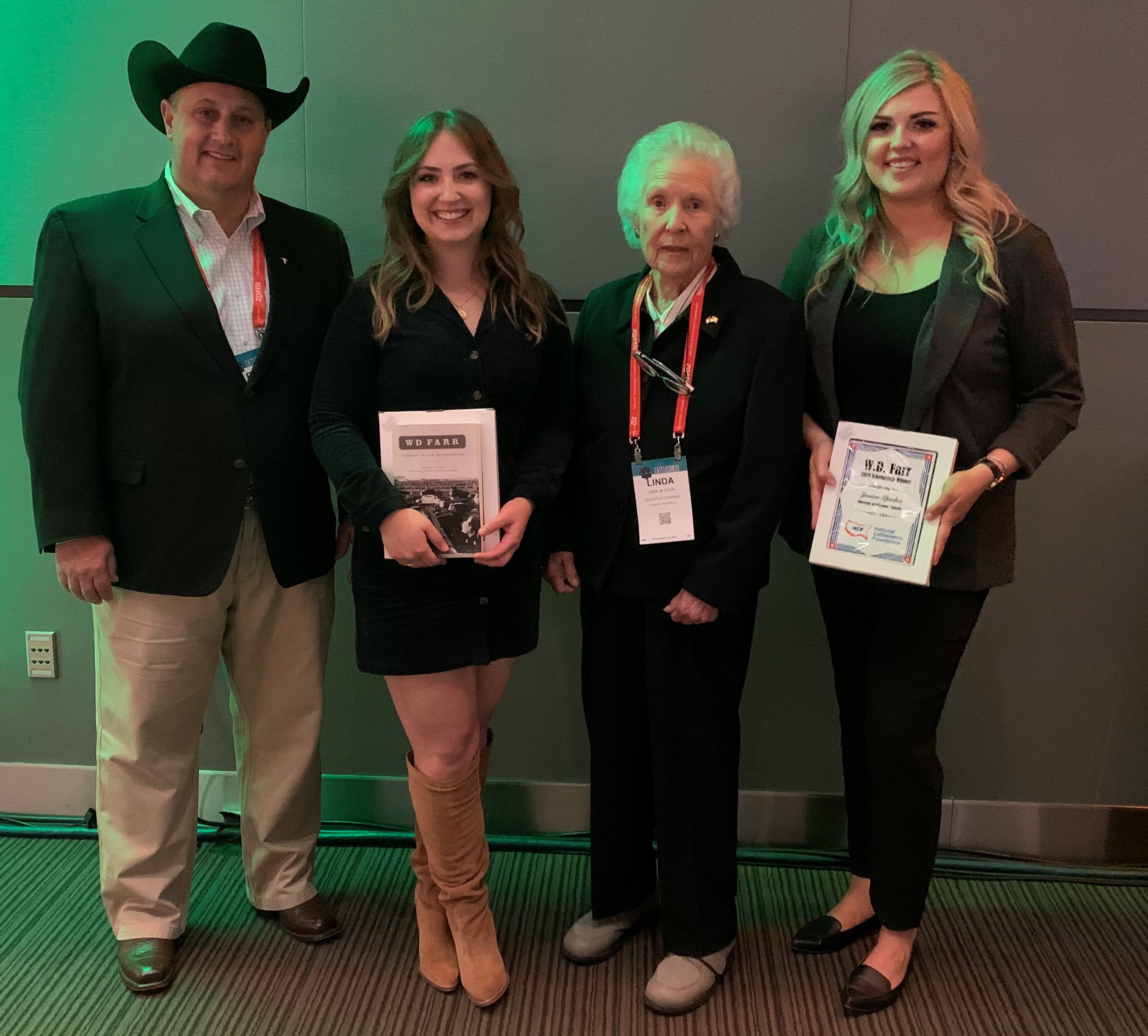 About the Scholarship
W.D. Farr Scholarship – (2) $15,000 Graduate Scholarship
The National Cattlemen's Foundation is honoring the successful career of the late W.D. Farr of Greeley, Colorado through two annual $15,000 graduate scholarships bearing his name. We lost a true industry leader and friend with W.D.'s passing on August 13, 2007, at the age of 97. Farr, a third generation Coloradan, pioneer rancher, statesman and banker is known for his extraordinary vision. His dedication to improving agriculture, livestock and water development has resulted in significant changes in farming methods that have influenced the practices of ranchers and farmers throughout the nation.
The 2020 Scholarship application is closed. Winners to be announced in February.
2019 Winners Pictured L-R - R.D. Farr (W.D.'s grandson); Paige Stanley (University of California - Berkeley); Linda Davis (W.D. Farr Scholarship Committee Chair); and, Jessica Sperber (University of Nebraska - Lincoln).

W.D. Farr Scholarship Past Winners